The Estate is located in one of the most beautiful places of the Arno Valley leading towards Florence.
Le Sorgenti makes wine in the wine district of Chianti Colli Fiorentini, zone of Supertuscans and the Extra Virgin Olive oil Laudemio.
The Estate gate dated back to 1300 and was made by the same blacksmith who made the Santa Croce church's gates in Florence. Through the gate, leads you to a Reinaissance Villa, which is just a few kilometres away from the Florence city centre.
Villa and Farm are an old concept that is antique but also very modern. On one side, the land with its fruits and on the other the beauty created by man.
Estate
Total surface 60 hectares
Vineyard surface 16.5 hectares
Average yearly wine production 4000 bag in box and 60,000 bottles
Olive grove 12 hectares
Average yearly EVO production 600 bag in box (3 litres) and 3000 bottles
(50 cl and 25 cl.)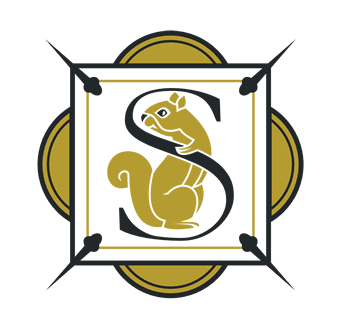 Olive grove

Olive grove training system: central leader
Olive machine harvest with cold pressing within 12 hours, followed by filtration
and bottling.
It is since 1998 that the Estate has focussed again on the wine production, finding itself amongst the most beautiful wine making expressions on the market.
Thanks to the careful agronomic practices and a renewed knowledge of the wine making techniques, the wine quality has exponentially increased.
Our wines continue to win international awards due the passion and commitment dedicated to each step of the production by this 'family run' Estate. From the table wines, IGT wines, Vin Santo and EVO Laudemio, all fruits are grown by respecting nature and contain the flavours expressed by the land, interpreted by the Ferrari family and its collaborators.
"Extra virgin olive oil is the foundation of Italian food and doesn't need anything more than a slide of Tuscan bread to become a delightful meal".
During the years, hand pruning, together with the olive harvest and the right pressing of the olives has achieved very high quality oil. The Estate has produced EVO since 1959 and it is member of the Laudemio Consortium since 2003; Laudemio is collaboration of fine producers and custodians of excellent quality olive oil, Laudemio Oil is a "cru" of fine Tuscan olive oils.
The olive grove is a total of 11 hectares, divided in two fields: Podere Rimaggio and Podere Le Sorgenti and accounts for 2,400 olive trees. Our oil is a stunning example of fine Extra virgin olive oil with its intense green colour with a hue of golden yellow. It has a bouquet of mowed grass and artichoke with a peppery flavour.

Via di Docciola, 8 50012 Bagno a Ripoli (Fi) Tel: +39 055 696004 – Fax: +39 055 5391792  Mail: info@fattoria-lesorgenti.com P.i. IT02120760489 REA: 481815